My kids came home from school yesterday and said it was Earth Day. I had no idea we were starting the solar installation on the same day. It must have been a good sign because after two days of good weather all of the 64 solar panels are now mounted on the roof. On Monday we will run the wiring down to the basement and hopefully be in the energy business by Tuesday.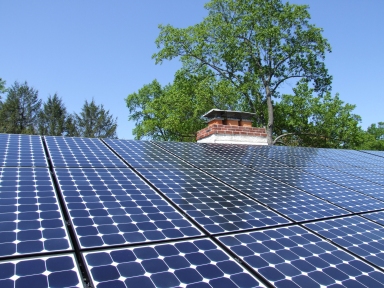 You can see more pictures here.
Solar Install Part 2 video is here.
Domenic